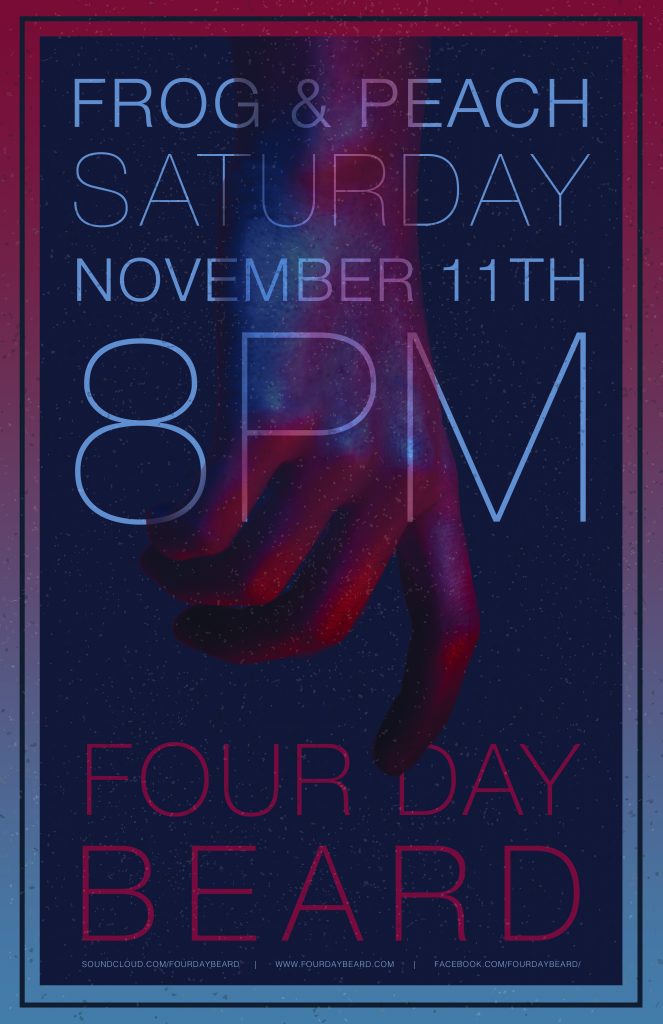 Special thanks to our friend Jessica Clogston-Kiner for designing this great poster for our upcoming show at the Frog and Peach Pub in San Luis Obispo on Saturday Nov. 11.
Jessica is a super talented designer from california's central coast. If you are interested in her work, check out her website at jclogstonkiner.com
We are looking forward to playing at the Frog & Peach. We will be opening for Southern California based American Roots and Blues artists, Orphan Jon and the Abandoned.