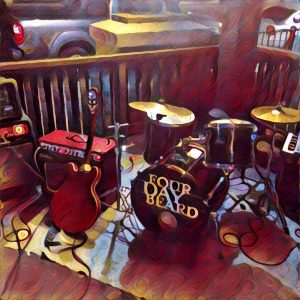 This month  has been a pretty busy month, so we will be taking a little break from shows soon.
But this week this week we are playing two shows! This may be your last chance to see us perform live for a little while.
We have added a few new original songs to our set, and will be performing them for you.
This Thursday night (farmers market night) at the Frog & Peach Pub,  we are opening for Oakland CA based independent rock band Muncie. Our set starts at 8pm, so we won't keep you up too late on a week night. 🙂
And for those of you in north county, or those who aren't afraid to drive up the grade, we are playing Saturday evening at the Barrelhouse in Paso Robles starting at 6pm with our friend Bijan.
Shows this week: